NEW MARKETING PODCAST "YashaHarari.com" NOW AVAILABLE IN ITUNES
Yasha Harari launches his Marketing Insights podcast from YashaHarari.com. People can subscribe to the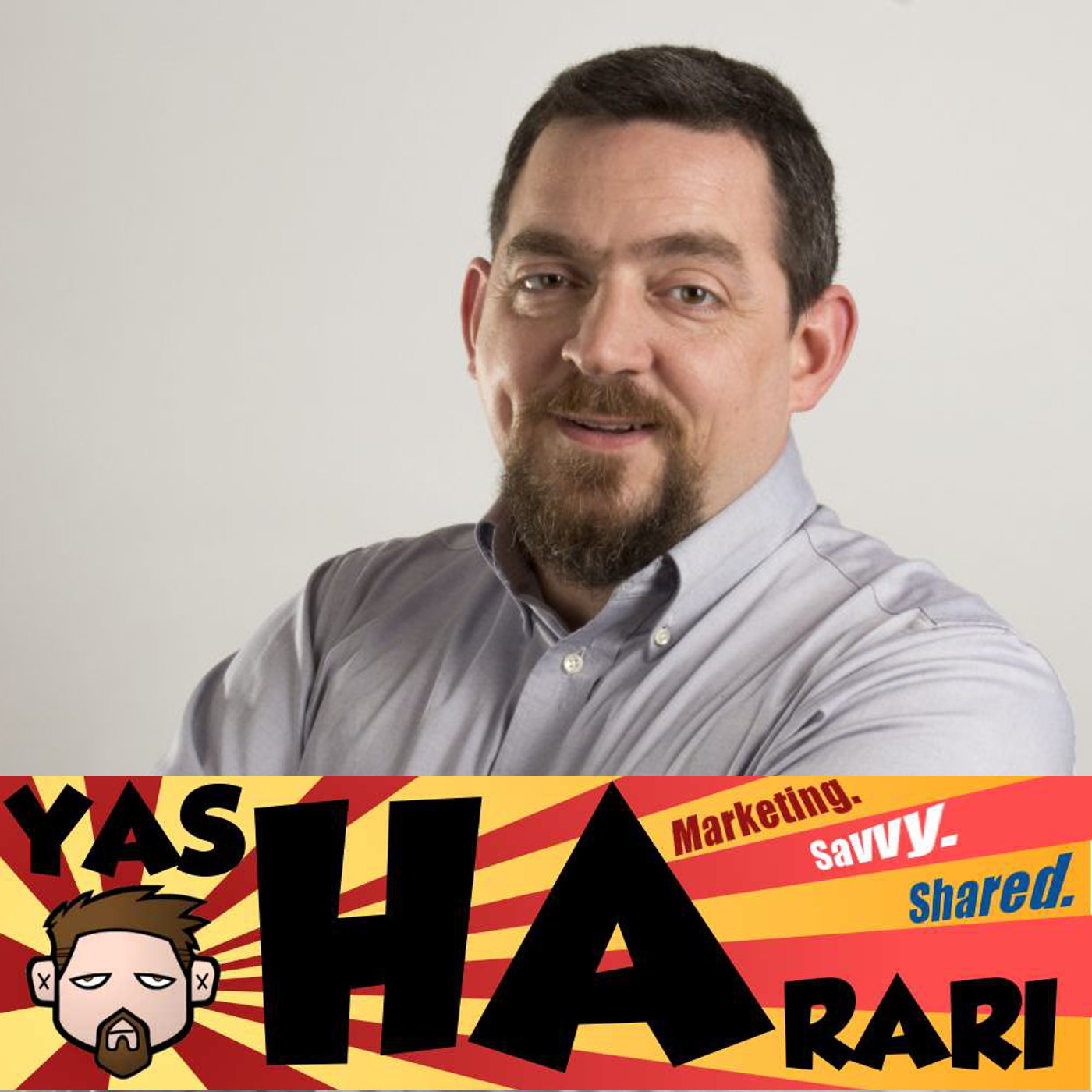 podcast on iTunes.
NEW YORK, October 3, 2017 / press release channel / — Yasha Harari's Marketing Insights podcast, (https://YashaHarari.com), a podcast about marketing, has just been released and is available to listeners for subscription in the iTunes store. The Marketing Insights podcast focuses on topics that cover all aspects of marketing, from offline to online, including B2B, B2C, B2B2C, LeadGen, Organic SEO, SEM, Social, WOM, Email, Billboard, Podcast, Vlogs, Video, TV, Radio etc. and is geared toward people who are doing marketing work, from beginners marketers, to accidental marketers, all the way up to highly advanced top professional marketers.
The inaugural episode of Marketing Insights with Yasha Harari features important coverage and information about Page Titles as the single most important web page element that someone can edit in order to make an impact on their SEO scores, reaching an audience of a small and growing number of highly connected and influential bleeding edge listeners / subscribers.
Podcast host Yasha Harari says, "Launching the Marketing Insights podcast has been one of the most thrilling experiences I have done in marketing. This would not be possible without the support of so many great people. We consider ourselves very fortunate to have so many positive, encouraging and excited friends and colleagues in the US and around the world. They are giving us amazing feedback just from what they've read in the news and heard in the trailers and promo clips, or what we've shared with them in private. We have a great series lined up for Season 1, and we are very excited to get the episodes out there for the best audience anywhere."
Fans of the podcast can contact Yasha Harari via the YashaHarari.com website or social media (facebook, twitter, linkedin, google+), to provide feedback and ideas for the podcast.
To listen to the podcast, visit https://YashaHarari.com/podcast
About Yasha Harari's Marketing Insights Podcast
Based in No Particular City or Country, Yasha Harari's Marketing Insights podcast serves listeners interested in marketing topics, and specifically in coverage of high-level views, innovative and proven strategies along with effective tactics that help marketers reach higher levels of success at work. Hosted by Yasha Harari, the Marketing Insights podcast with Yasha Harari is released on a weekly basis and is available for subscription at Apple iTunes.
More information, contact Yasha Harari at (929) 248-4340 or visit the official website: https://YashaHarari.com
Related:
Blog about the first episode of the Marketing Insights Podcast with Yasha Harari.
Subscribe To Our Newsletter & Get our Mobile-First SEO Guide eBook
Join our mailing list to receive the latest news and updates from our team, and to receive a free copy of our Mobile-First SEO Guide eBook.
Congratulations! Your subscription was registered successfully! In a moment, you will receive the link to download your copy of the Mobile-First SEO Guide eBook.
Powered by